Walking on the Moon around Teide
Walking on the Moon around Teide
Once in the Teide National Park, at 2200m above sea level, we walk inside a huge volcanic caldera that has become an extraordinary and famous valley. We continue along a path at the foot of the huge stratovolcano Teide, the roof of Spain and the Atlantic Ocean, which at 3715m is also the third largest underwater volcano in the world. We can also admire its predecessor, which last erupted in 1798 in the National Park: Pico Viejo (3135m). Crossing the lava fields, we will learn to distinguish the different types of volcanic material, while experiencing an impressive landscape of domes, rocks, pitons, huge craters, petrified lava waterfalls, colossal chimneys and an incredible lunar landscape. This natural area was declared a UNESCO World Heritage Site in 2007 and has been the setting for famous science fiction films. We will observe the unique endemic flora and fauna adapted to the extreme climatic conditions. At the end of the walk, we will exchange photos and impressions of this fantastic place that takes us to other worlds. Don't miss this unique experience designed by your local expert guide in the Teide National Park!
Wear hiking shoes or trainers with good soles and bring raincoat, warm clothes, hat, sun protection and enough water with you.
This hike is suitable for children from 12 years old. Minors must be accompanied by an adult.
This activity requires a minimum of 3 participants. If the minimum number is not reached, the people who have booked can assume the remaining cost for the excursion to take place, otherwise the excursion will be cancelled and the amount of the reservation will be refunded.
Liability insurance
Accident insurance for each participant
Collective first-aid kit
Picnic lunch pack: sandwich + juice or water + piece of fruit
Loan of hiking poles (please indicate when booking)
Professional, English speaking mountain guide UIMLA accredited by the Teide National Park
Reception of the Hotel Parador de Las Cañadas del Teide 9:30 a.m.
Duration: 3 h

Elevation: +/- 215 m

Total Distance: 5 km

Physical Effort: medium

3-12 people per group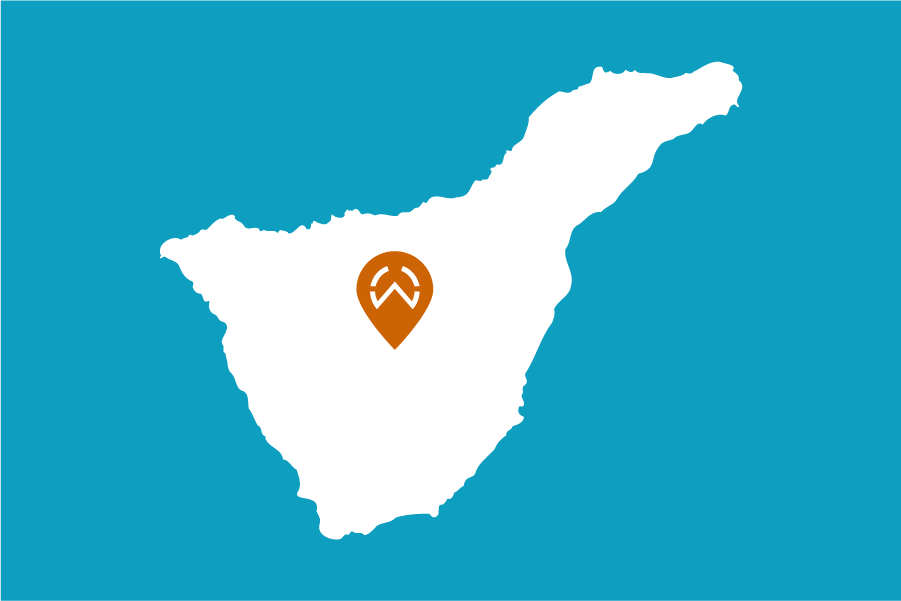 Find your perfect adventure Check out our hiking packages combined with bed and breakfast