At an altitude of over 1000m, we follow a spectacular path that skirts some of the park's peaks and offers magnificent panoramic views of the Masca and El Palmar valleys. In good weather, you can see the summits of the Teide and Pico Viejo volcanoes and the neighbouring islands of La Palma and La Gomera. It is a path with lush subtropical laurel forest vegetation and a refuge for native birds. It is even possible to experience the livestock work and the way of life of the inhabitants of these picturesque volcanic mountains. We discover this breathtaking natural landscape with canyons, volcanic domes and various rock formations, with the Atlantic Ocean in the distance. After a picnic break, we continue through a forest of ancient heather until we reach a typical hamlet where we have the opportunity to enjoy a coffee or a glass of local wine (not included in the price). In this place you will feel the warmth of the Canary Islanders, who have preserved their ancient cultural traditions. Then we return to the trail, which takes us through lush ravines, where the chirping of birds and a wealth of tropical flowers accompany us at every turn. A scenic descent brings us to the green valley, where this unforgettable adventure ends in one of the most beautiful rural parks in the Canary Islands.
Wear hiking shoes or trainers with good soles and bring raincoat, hat, sun protection and enough water with you.
This hike is suitable for children from 12 years old. Minors must be accompanied by an adult.
This activity requires a minimum of 3 participants. If the minimum number is not reached, the people who have booked can assume the remaining cost for the excursion to take place, otherwise the excursion will be cancelled and the amount of the reservation will be refunded.
Liability insurance
Accident insurance for each participant
Collective first-aid kit
Local bus transfer from the meeting point
Picnic lunch pack: sandwich + juice or water + piece of fruit
Loan of hiking poles (please indicate when booking)
Professional, English speaking mountain guide UIMLA
Buenavista del Norte bus station 9:25 a.m.
Duration: 4,5 h

Elevation: +/- 535 m

Total Distance: 9 km

Physical Effort: medium-high

3-12 people per group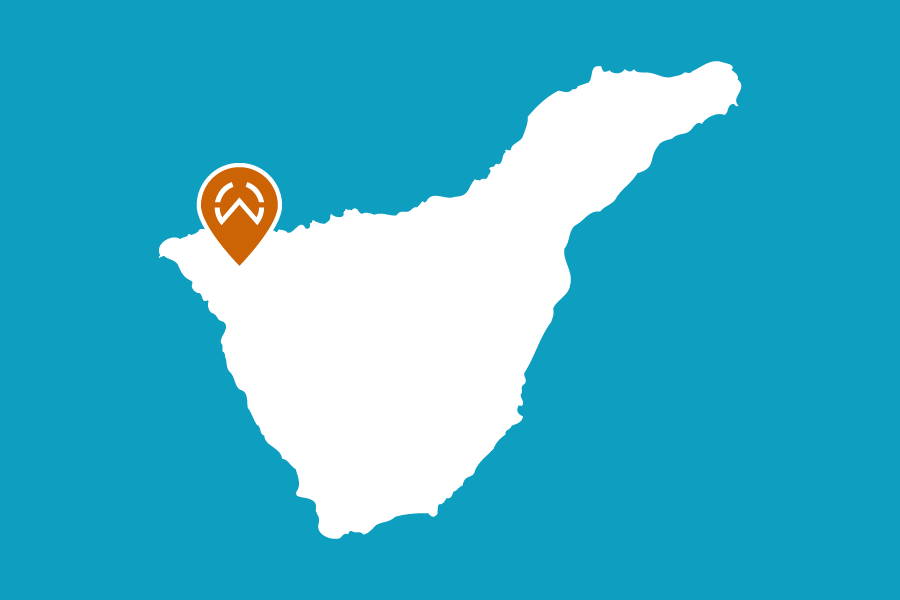 Find your perfect adventure Check out our hiking packages combined with bed and breakfast