After a pleasant transfer by local bus from La Laguna to the heart of the Anaga Rural Park, we start our walk from a vantage point with spectacular views over the entire university town and the imposing Teide in the background. We immerse ourselves in this magnificent Biosphere Reserve, one of the most important testimonies of the natural heritage of the island of Tenerife. Landscapes of such great harmony and beauty overwhelm every visitor. The magic and natural charm of the Canary laurel forest, one of the oldest and most important on the island, is experienced with all the senses. We get to know the lush endemic flora and fauna, marvel at the geological remains and enjoy the beautiful countryside with its charming rural villages. In a typical hamlet, nestled between two ravines, we rest and enjoy delicious local tapas and wines (not included) while waiting for the bus to take us back to La Laguna. Discover this amazing natural paradise rich in biodiversity with your local guide.
Wear hiking shoes or trainers with good soles and bring raincoat, hat, sun protection and enough water with you.
This hike is suitable for children from 12 years old. Minors must be accompanied by an adult.
This activity requires a minimum of 3 participants. If the minimum number is not reached, the people who have booked can assume the remaining cost for the excursion to take place, otherwise the excursion will be cancelled and the amount of the reservation will be refunded.
Liability insurance
Accident insurance for each participant
Collective first-aid kit
Local bus transfer from the meeting point
Picnic lunch pack: sandwich + juice or water + piece of fruit
Loan of hiking poles (please indicate when booking)
Professional, English speaking mountain guide UIMLA
Cafeteria at Intercambiador La Laguna (bus station) 9:20 a.m. (paid parking at the same station)
Duration: 4 h

Elevation: -550 / +250 m

Total Distance: 7-9 km

Physical Effort: medium

3-12 people per group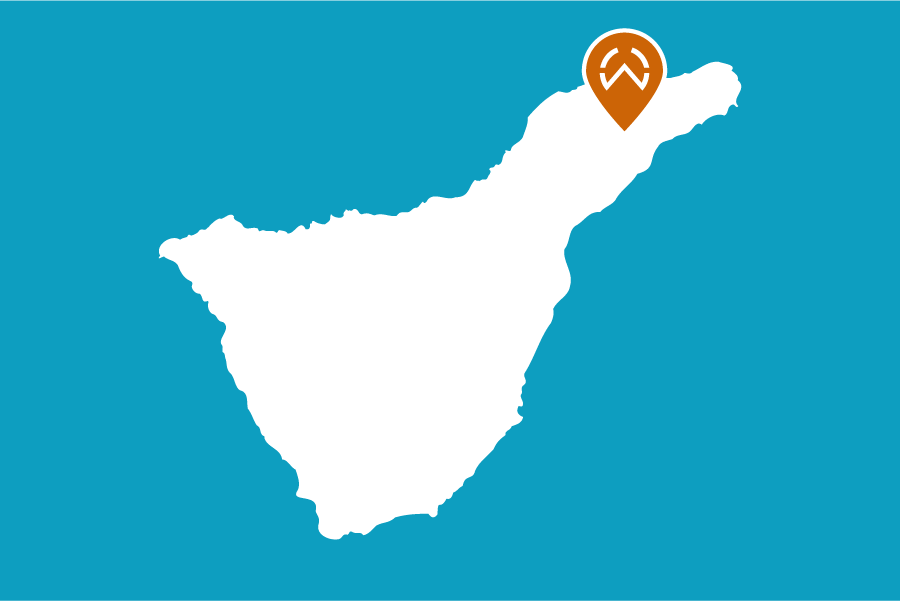 Find your perfect adventure Check out our hiking packages combined with bed and breakfast