Time Travel among Volcanoes
Time Travel among Volcanoes
The route begins at a romantic woodland chapel. From here we climb along a path covered with a carpet of pine needles, winding through fayas, giant heather, laurel and Canary Island pines. Along the way we learn more about the volcanic geological history of Tenerife, which can still be felt today. We explore the youngest part of the island, which is the result of two of the last volcanic eruptions: the Trevejo (in 1706) and Chinyero (in 1909) volcanoes. It is an open-air geological museum with pyroclasts, cones, tunnels, columns and lava flows, all of which are remarkable for their peculiar shapes. Fascinating colours of nature accompany us with spectacular panoramic views. We enjoy our picnic next to a large extinct volcano and drink fresh water from the longest water channel on the island. The last part of the route takes us through a dense mixed forest to a beautiful rural village in the north, where we can share photos over a traditional coffee or a glass of local wine (not included in the price). This place will undoubtedly remain in your memory as you walk along paths where, not so long ago, lava flows were still burning.
Wear hiking shoes or trainers with good soles and bring raincoat, hat, sun protection and enough water with you.
This hike is suitable for children from 12 years old. Minors must be accompanied by an adult.
This activity requires a minimum of 3 participants. If the minimum number is not reached, the people who have booked can assume the remaining cost for the excursion to take place, otherwise the excursion will be cancelled and the amount of the reservation will be refunded.
Liability insurance
Accident insurance for each participant
Collective first-aid kit
Local bus transfer from the meeting point
Picnic lunch pack: sandwich + juice or water + piece of fruit
Loan of hiking poles (please indicate when booking)
Professional, English speaking mountain guide UIMLA
Icod de Los Vinos bus station 9:15 a.m. (free public parking in the vicinity of La Magalona Shopping Center)
Duration: 4,5 h

Elevation: +/- 350 m

Total Distance: 9 km

Physical Effort: medium

3-12 people per group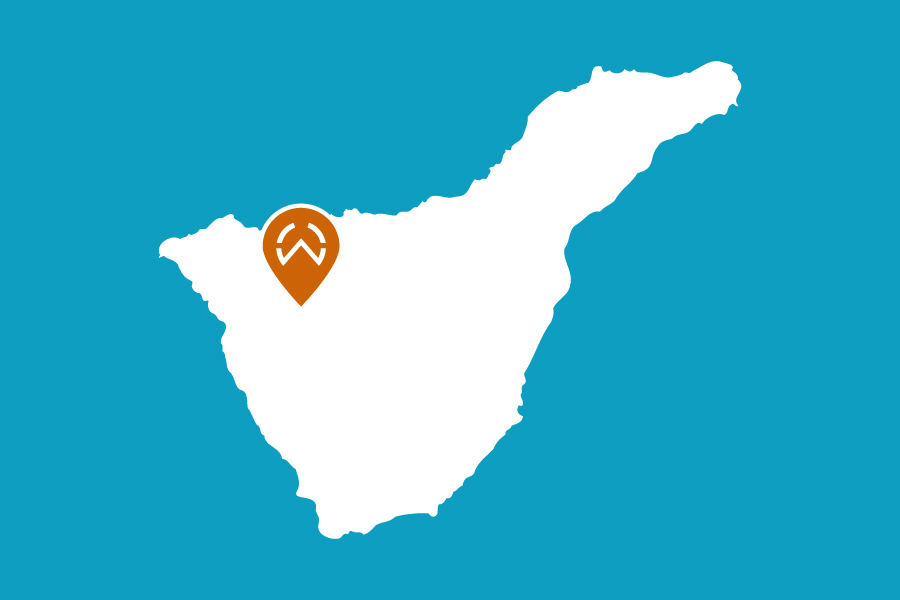 Find your perfect adventure Check out our hiking packages combined with bed and breakfast