Picturesque Tour of Anaga
Picturesque Tour of Anaga
This botanically interesting and varied hike through the Anaga Natural Park takes us from one of its peaks to one of its most emblematic and typical mountain villages. We start from the Pico del Inglés, which at 979m is the roof of the Anaga massif. The changing landscape and the variety of microclimates make a day in Anaga a series of different images, smells, sounds and sensations. Here we can experience with all our senses the magic and natural charm of the endemic laurel forests of the Canary Islands. This exceptional natural heritage has been declared a World Biosphere Reserve by UNESCO because it contains the largest number of endemic species in Europe. We will be amazed by its landscapes of extraordinary beauty and will have the opportunity to get to know its flora, fauna, geology and the delicious cuisine of the local gastronomy. At the end of the tour, we will toast to an unforgettable day of walking in a typical local restaurant.
Wear hiking shoes or trainers with good soles and bring raincoat, hat, sun protection and enough water with you.
This hike is suitable for children from 12 years old. Minors must be accompanied by an adult.
The price is for a private group of 1 to 4 people. Price per additional person 30€. Maximum 12 people.
Liability insurance
Accident insurance for each participant
Collective first-aid kit
Transfer by taxi or local bus from meeting point
Picnic lunch pack: sandwich + juice or water + piece of fruit; coffee or glass of local wine
Loan of hiking poles (please indicate when booking)
Professional, English speaking mountain guide UIMLA
Cafeteria at Intercambiador La Laguna (bus station) 9:20 a.m. (paid parking at the same station)
Duration: 4 h

Elevation: -550 / +250 m

Total Distance: 7.5 km

Physical Effort: medium

1-12 people per group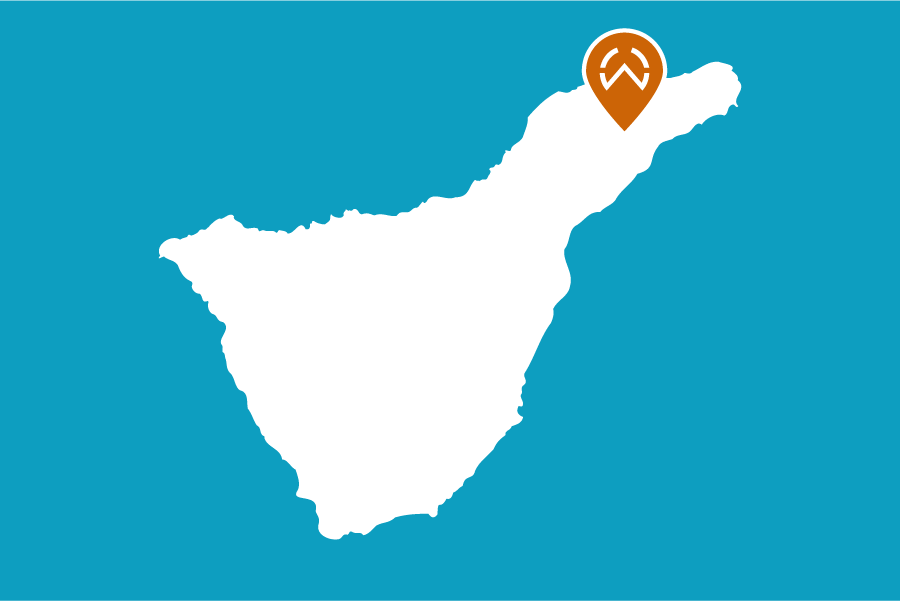 Per group (up to 4 people)
Find your perfect adventure Check out our hiking packages combined with bed and breakfast