Walk through one of the most beautiful and emblematic landscapes of Tenerife. Monte del Agua, also known as Monteverde, is a vast expanse of Canary laurel rainforest, crossed by deep ravines and galleries where water gushes up from the depths of the island. This vast forest is home to unique animal and plant species. We see endemic specimens of heather and giant laurel, as well as a variety of subtropical plants and flowers. As we cross the forest, the song of blackbirds, canaries and robins mingles with the fluttering of laurel pigeons. We pass abandoned settlements and old paths that, not so long ago, were used by the locals to travel from the coast to the summit and vice versa. All this makes up a green plant world so full of life that you will be amazed. At the end of the tour, a beautiful scenic surprise awaits us in a typical restaurant, where we will toast an extraordinary day in nature.
Wear hiking shoes or trainers with good soles and bring raincoat, hat, sun protection and enough water with you.
This hike is suitable for children from 12 years old. Minors must be accompanied by an adult.
The price is for a private group of 1 to 4 people. Price per additional person 30€. Maximum 12 people.
Liability insurance
Accident insurance for each participant
Collective first-aid kit
Transfer by taxi or local bus from meeting point
Picnic lunch pack: sandwich + juice or water + piece of fruit; coffee or glass of local wine
Loan of hiking poles (please indicate when booking)
Professional, English speaking mountain guide UIMLA
Icod de Los Vinos bus station 9:15 a.m. (free public parking in the vicinity of La Magalona Shopping Center)
Duration: 5 h

Elevation: +100 / -550 m

Total Distance: 10.5 km

Physical Effort: medium

1-12 people per group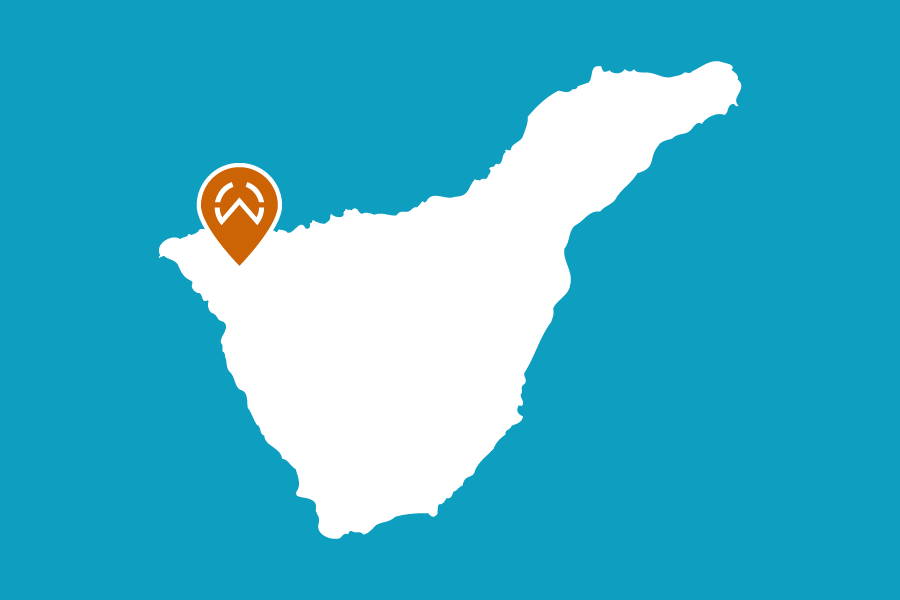 Per group (up to 4 people)
Find your perfect adventure Check out our hiking packages combined with bed and breakfast