Shepherds' Paths Teno Alto
Shepherds' Paths Teno Alto
Our walk begins in Teno Alto, in the heart of the Teno Rural Park. The long isolation suffered by its population for hundreds of years has allowed a rich ethnographic heritage to survive: tiled ovens, old stone threshing floors, terraced fields, "tagoras", cisterns, cave houses, stables, bee-keeping, shepherding and goat-breeding. Teno Alto is an authentic stronghold of traditional rural customs inherited from the Guanche culture, the people who inhabited the Canary Islands at the time of their conquest. As you walk along, you will feel that time has stood still for a moment, and a sense of peace and tranquillity will accompany you along these paths. From this strategic plateau, at an altitude of 770 metres, we have magnificent views of the neighbouring islands of La Gomera and La Palma. At the end of our excursion, we will visit a typical restaurant located in a historic rural village, where we will taste the exquisite local goat's cheese accompanied by a good local wine.
Wear hiking shoes or trainers with good soles and bring raincoat, hat, sun protection and enough water with you.
This hike is suitable for children from 12 years old. Minors must be accompanied by an adult.
The price is for a private group of 1 to 4 people. Price per additional person 30€. Maximum 12 people.
Liability insurance
Accident insurance for each participant
Collective first-aid kit
Transfer by taxi or local bus from meeting point
Picnic lunch pack: sandwich + juice or water + piece of fruit; glass of local wine and tapa of goat cheese
Loan of hiking poles (please indicate when booking)
Professional, English speaking mountain guide UIMLA
Buenavista del Norte bus station 9:25 a.m.
Duration: 3 h

Elevation: +/- 250 m

Total Distance: 5.5 km

Physical Effort: low

1-12 people per group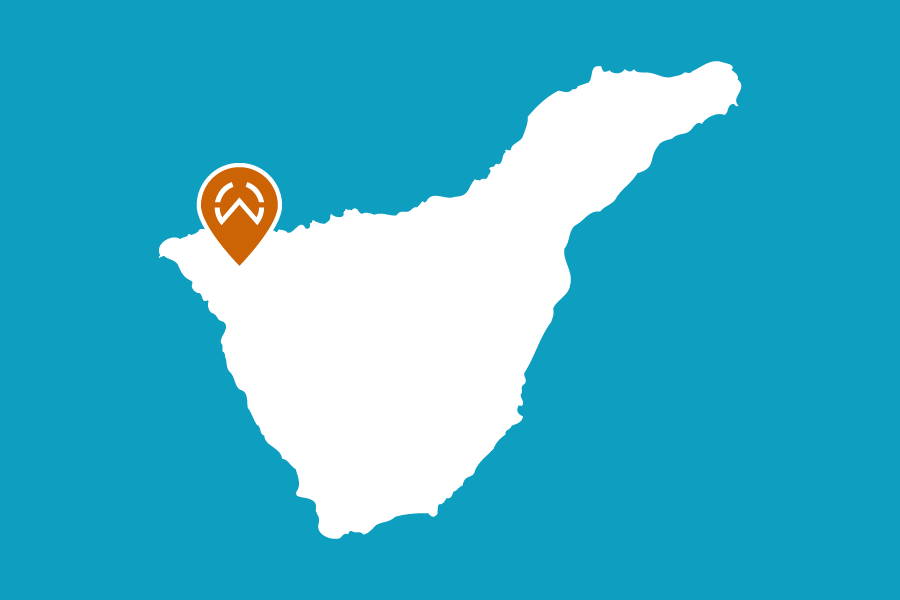 Per group (up to 4 people)
Find your perfect adventure Check out our hiking packages combined with bed and breakfast