This interesting tour starts in a small mountain village at an altitude over 1000m. We walk through orchards and fields until we reach the head of the spectacular gorge, which we descend through a lush forest of laurel trees and giant heather. Hundreds of flowers and birdsong accompany us. We observe the geological remains of past volcanic eruptions and discover how nature has shaped the landscape over the time. A natural balcony offers us breathtaking views of the coast. We continue along the edge of the canyon, past abandoned villages, witnesses to a time when muleteers travelled this path with their pack animals. The sound of running water and ancient pipes indicate the presence of underground galleries. At a crossroads we admire a huge centennial laurel tree and large dark volcanic caves. This is a great place to plunge into the geological heart of the island and see how it has evolved over millions of years. At the end of the walk, we cross through orchards and banana plantations until we reach a typical village where we enjoy a traditional coffee or toast with a good local wine and share our impressions of this fantastic experience.
Wear hiking shoes or trainers with good soles and bring raincoat, hat, sun protection and enough water with you.
This hike is suitable for children from 12 years old. Minors must be accompanied by an adult.
The price is for a private group of 1 to 4 people. Price per additional person 30€. Maximum 12 people.
Liability insurance
Accident insurance for each participant
Collective first-aid kit
Transfer by taxi or local bus from meeting point
Picnic lunch pack: sandwich + juice or water + piece of fruit; coffee or glass of local wine
Loan of hiking poles (please indicate when booking)
Professional, English speaking mountain guide UIMLA
Icod de Los Vinos bus station 9:45 a.m. (free public parking in the vicinity of La Magalona Shopping Center)
Duration: 3,5 h

Elevation: -900 m

Total Distance: 6 km

Physical Effort: medium

1-12 people per group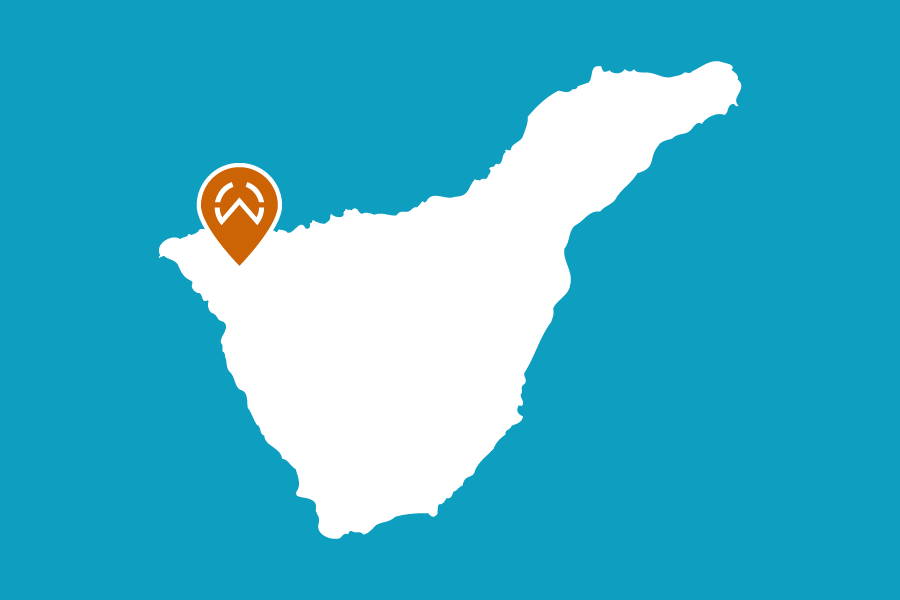 Per group (up to 4 people)
Find your perfect adventure Check out our hiking packages combined with bed and breakfast