Panorama Hike Teide National Park
Panorama Hike Teide National Park
We start with a climb to the top of Samara Volcano (1937m), from where we have spectacular panoramic views of several neighbouring volcanic cones, the island of La Gomera and the Teno Mountains. We walk through a beautiful Canary pine forest, which has colonised a volcanic landscape of pyroclasts from recent eruptions. The walk continues on a path over black ash, between green pines and a blue sky, where the arrival of the mystic sea of clouds may surprise us. We continue our route up the slopes of the La Botija Volcano until we reach a viewpoint where we can admire the fantastic natural scenery offered by the Montaña Reventada (2230m), Pico Viejo (3135m) and Teide (3715m) volcanoes. In this surreal landscape you will feel like you are on another planet. The vegetation is rich in brooms, laburnums and rose bushes, in addition to the pines. As for the fauna, it is possible to observe several endemic birds that inhabit these places where the pine forest meets the broom. This natural area was declared a World Heritage Site by UNESCO in 2007 and has been the setting for famous science fiction films. We finish our walk in a local restaurant, where we toast this fantastic day and share our impressions.
Wear hiking shoes or trainers with good soles and bring raincoat, warm clothes, hat, sun protection and enough water with you.
This hike is suitable for children from 12 years old. Minors must be accompanied by an adult.
The price is for a private group of 1 to 4 people. Price per additional person 30€. Maximum 12 people.
Liability insurance
Accident insurance for each participant
Collective first-aid kit
Picnic lunch pack: sandwich + juice or water + piece of fruit; coffee or glass of local wine
Loan of hiking poles (please indicate when booking)
Professional, English speaking mountain guide UIMLA accredited by the Teide National Park
Viewpoint Mirador de Samara (on the TF-38 highway) at 9:30 a.m.
Duration: 3,5 h

Elevation: +/- 255 m

Total Distance: 5.5 km

Physical Effort: medium

1-12 people per group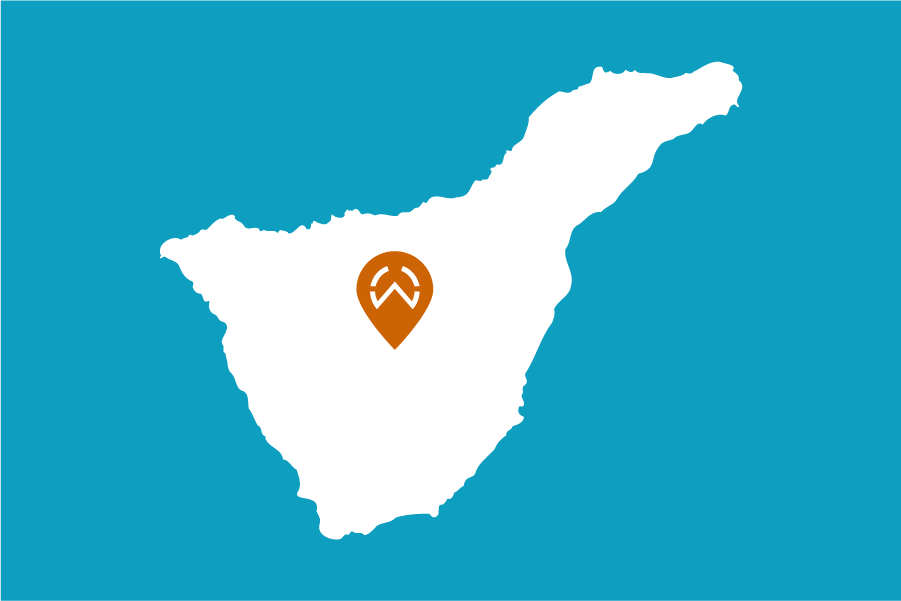 Per group (up to 4 people)
Find your perfect adventure Check out our hiking packages combined with bed and breakfast