The tour begins with a beautiful climb from the highest village in the valley, overlooking a fabulous rural landscape, very picturesque. We will see the rural hamlets where the locals live and get to know one of the most beautiful orchards in the Canary Islands. We continue our ascent along an old shepherd's path until we reach a ravine where we find an old threshing floor. As we gain height, the vegetation changes colour and appearance and we enjoy an idyllic panorama with the impressive peaks of the Teno Rural Park, Cruz de Gala (1347m) and Pico Verde (1318m). After resting in a beautiful spot, we will enjoy an unforgettable panoramic view of Masca and its famous gorge. In the background you can see the Atlantic Ocean with the islands of La Gomera and La Palma. On the way back to the valley, we can enjoy a coffee or a toast with a local wine on a terrace with fantastic views.
Wear hiking shoes or trainers with good soles and bring raincoat, hat, sun protection and enough water with you.
This hike is suitable for children from 12 years old. Minors must be accompanied by an adult.
The price is for a private group of 1 to 4 people. Price per additional person 30€. Maximum 12 people.
Liability insurance
Accident insurance for each participant
Collective first-aid kit
Transfer by taxi or local bus from meeting point
Picnic lunch pack: sandwich + juice or water + piece of fruit; coffee or glass of local wine
Loan of hiking poles (please indicate when booking)
Professional, English speaking mountain guide UIMLA
Buenavista del Norte bus station 9:25 a.m.
Duration: 5-6 h

Elevation: +/- 540 m

Total Distance: 11 km

Physical Effort: medium-high

1-12 people per group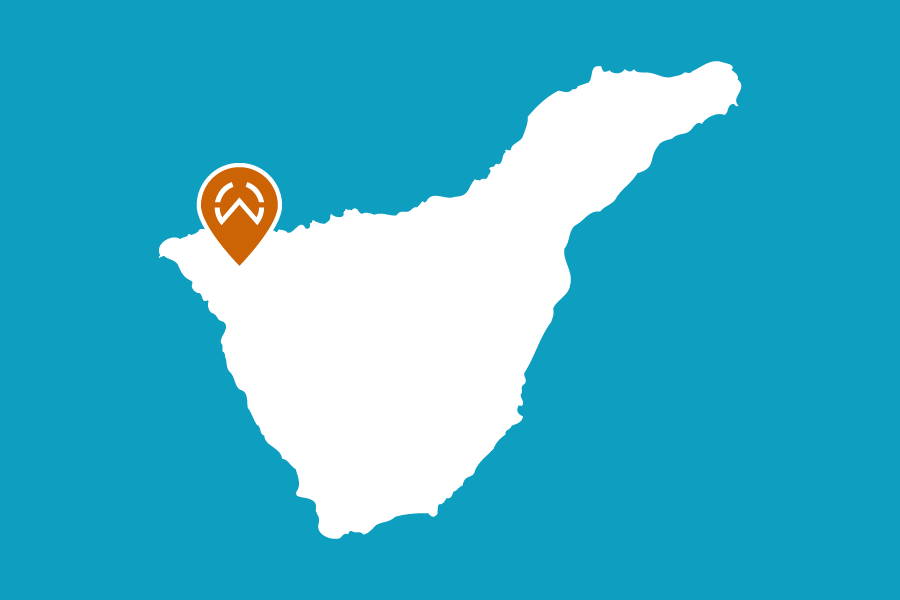 Per group (up to 4 people)
Find your perfect adventure Check out our hiking packages combined with bed and breakfast