A challenging ascent and descent to the most north-western point of Tenerife, along paths used by the Guanches, the island's ancient aborigines. Varied endemic vegetation, scattered hamlets, impressive ravines, cliffs and spectacular views. On the way we stop in a beautiful rural village to talk to a goatherd and see the work of the shepherds in this remote place. We descend along an old path that shows us the simple beauty of the cultivated fields, farmhouses, cave dwellings and stables of its inhabitants. Following the path that runs along the edge of the ravine, we reach a viewpoint from which we can admire the majestic slopes of the Teno Rural Park, the coastline as far as Punta de Teno and its romantic lighthouse. Once we have reached our destination, we will have the opportunity to refresh ourselves with a swim in the sea and enjoy the breathtaking scenery of the cliffs of Los Gigantes and the neighbouring islands of La Gomera and La Palma. Experience an authentic adventure in one of the most beautiful places in Tenerife!
Wear hiking shoes or trainers with good soles and bring raincoat, swimwear, towel, hat, sun protection and enough water with you.
This hike is suitable for children from 12 years old. Minors must be accompanied by an adult.
The price is for a private group of 1 to 4 people. Price per additional person 30€. Maximum 12 people.
Liability insurance
Accident insurance for each participant
Collective first-aid kit
Transfer by taxi or local bus from meeting point
Picnic lunch pack: sandwich + juice or water + piece of fruit; coffee or glass of local wine
Loan of hiking poles (please indicate when booking)
Professional, English speaking mountain guide UIMLA
Buenavista del Norte bus station 9:25 a.m.
Duration: 5-6 h

Elevation: +250 / -950 m

Total Distance: 11 km

Physical Effort: medium-high

1-12 people per group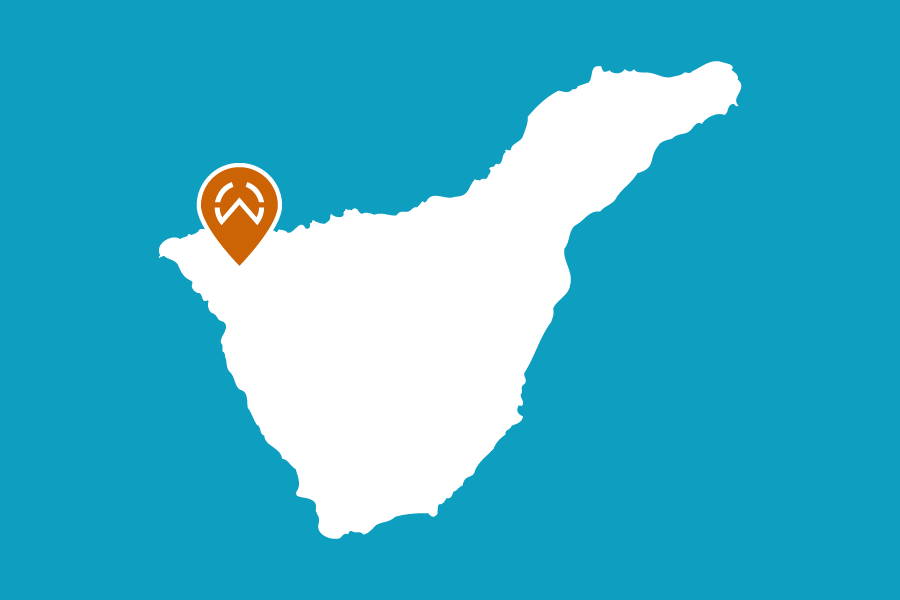 Per group (up to 4 people)
Find your perfect adventure Check out our hiking packages combined with bed and breakfast